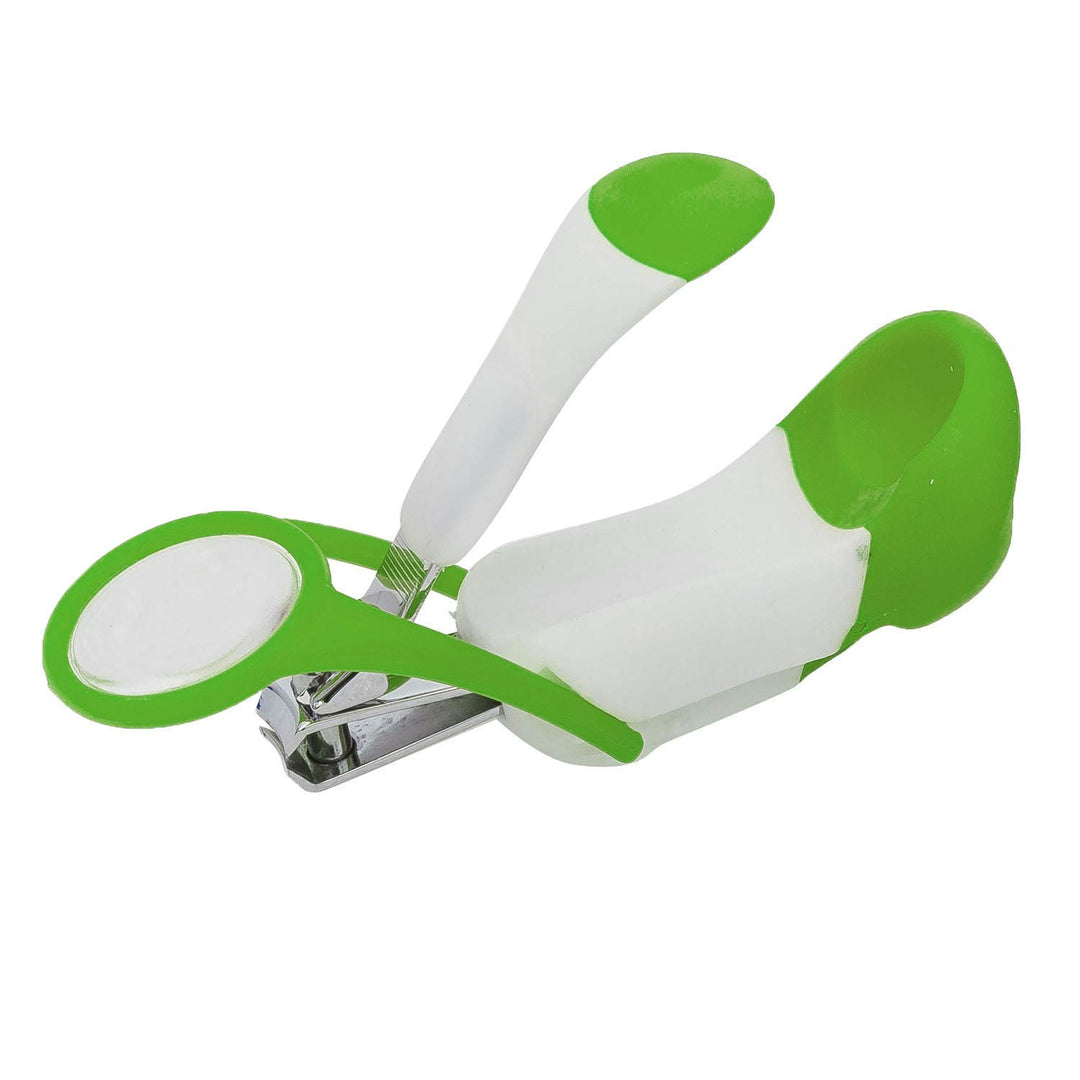 Baby Nail Clipper with Magnifier Safety Nail Cutter Toddler Infant Scissor Manicure Pedicure Care Pack of 1 (Green)
SAFE FOR ALL AGES: Baby manicure pedicure set is produced under the highest hygienic standards. The blades are made from precision stainless steel, non-blunt and rust-free, quite safe to be used as a trimmer to the delicate nails of your tiny tot. The handles are crafted from ABS, non-toxic, anti-slip, durable, free from harsh chemicals.

PREMIUM-QUALITY STEEL: The blades on the scissors and the front of our clippers are both crafted with a heavy-duty, rust-resistant stainless steel that offers cleaner, safer cuts while providing long-lasting quality.

SPECIALLY DESIGNED FOR KIDS: Babies do have tiny sharp nails, which should be properly trimmed at regular intervals, which otherwise will grow and baby might hurt or scratch herself unknowingly. There is no denying that baby requires an extra degree of attention when it comes to grooming, especially when working with sharp tools. As we know, many first-time parents are terrified of cutting their infant's tiny nails.

CURVED BABY NAIL CLIPPERS: With overlapping blades allow for safe, smooth and silent snipping. The baby nail scissor like blades cut nail smoothly with minimal effort.

PERFECT BABY GIFT: Pink and Blue colors, unisex, cute, bright color, our premium newborn grooming kit is a perfect gift for baby shower, birthday or for new mothers who are going to have a baby, also perfect for moms on the go during travels.
Nice nail cutter
Very nice nail cut with good quality